The resource estimate of the St. Lawrence Fluorspar Project is approximately 30 years of production.
Open pit mining will occur in three pits: Grebes Nest Pit, Center Pit and Open Cut Pit. Grebes Nest Pit will be mined first with waste material from this pit used to construct mine roads and supply materials for the tailings dam construction. Grebes Nest Pit will be completed at the end of Year 2. Center Pit will be mined as Grebes Nest Pit is completed. The Open Cut Pit will be mined in Year 6, the last year of mining of the open pits.
The first year of mining will focus on ramp-up and commissioning the mill. Production will then increase to an average annual production of 200,000 tonnes of acid-grade concentrate.
Overall General Arrangement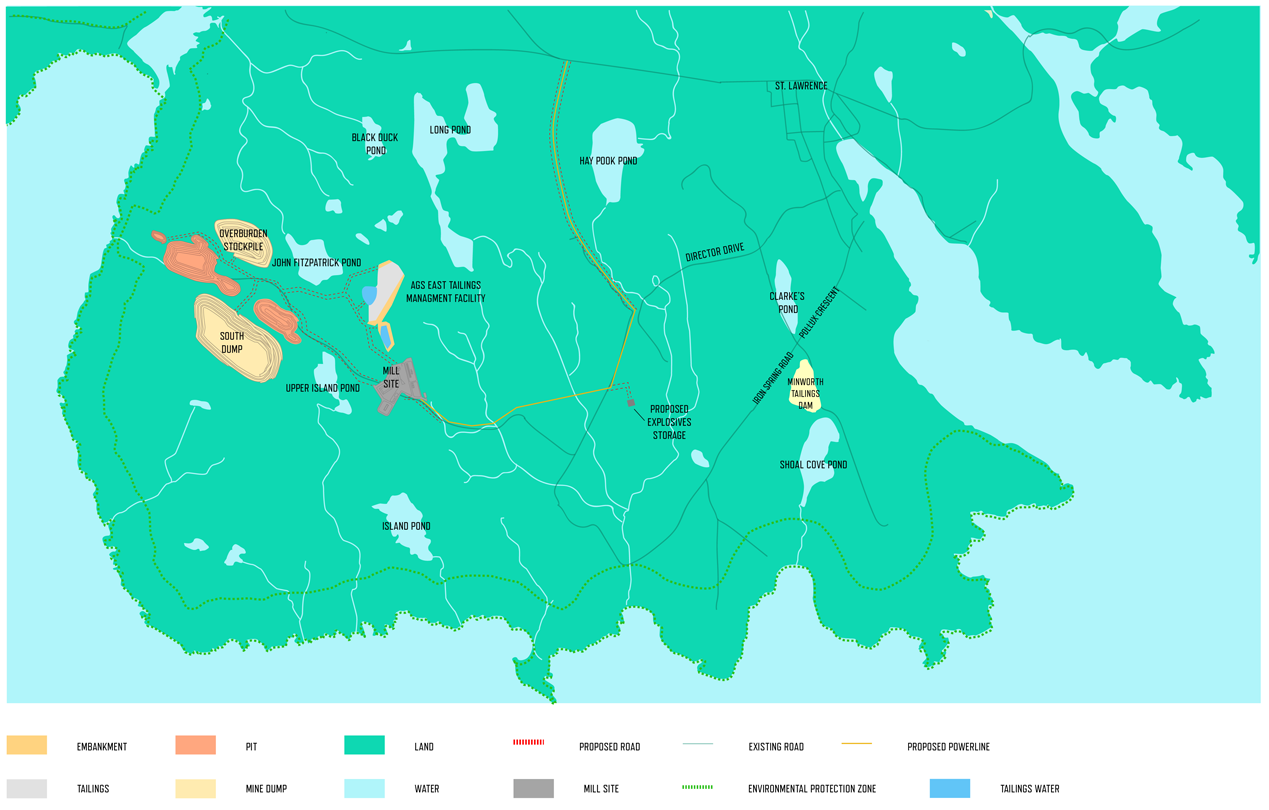 TAILINGS MANAGEMENT FACILITY
Tailings are produced as a byproduct of milling, and exist essentially as sand depleted of valuable mineral. The objective of tailings management is to confine the mill tailings and provide safe, long-term, low maintenance disposal. Tailings are stored in engineered structures called tailings impoundment areas, which can be created through the use of dams, berms, and natural features of the site such as hillsides.
It is common practice for tailings to be permanently stored in a secure facility at the site. For the St. Lawrence Fluorspar Project the 2.8 million tonnes of tailings will be stored in an area called AGS East. It will be located near the St. Lawrence Fluorspar mine site in a purpose-built tailings storage area.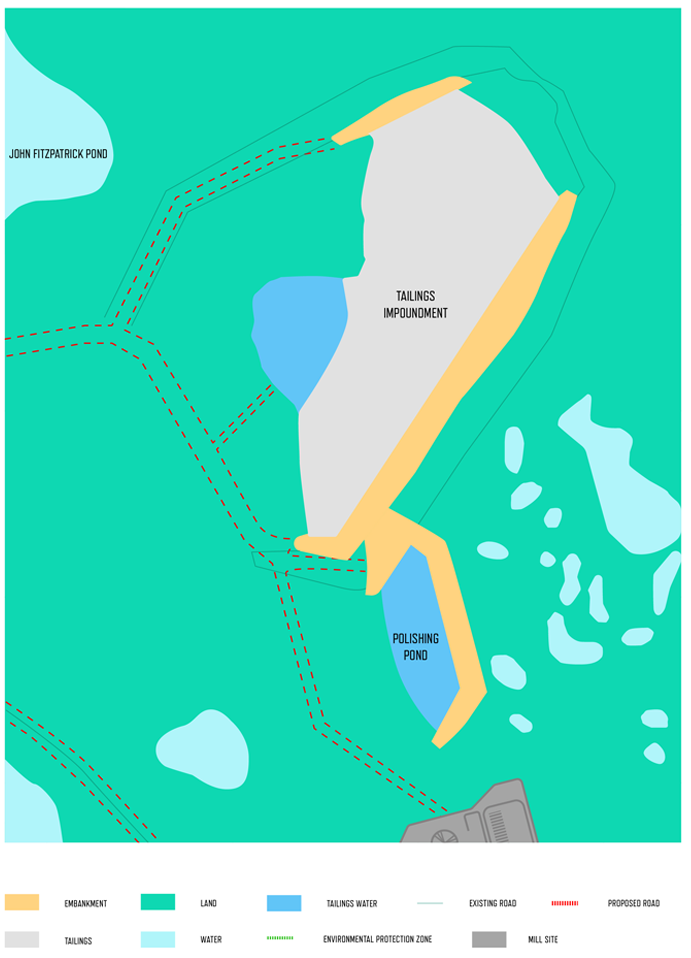 PICTURES