CAREERS
CFI is in the process of restarting the St Lawrence operations, including recruitment. Please check back for new opportunities as they become available.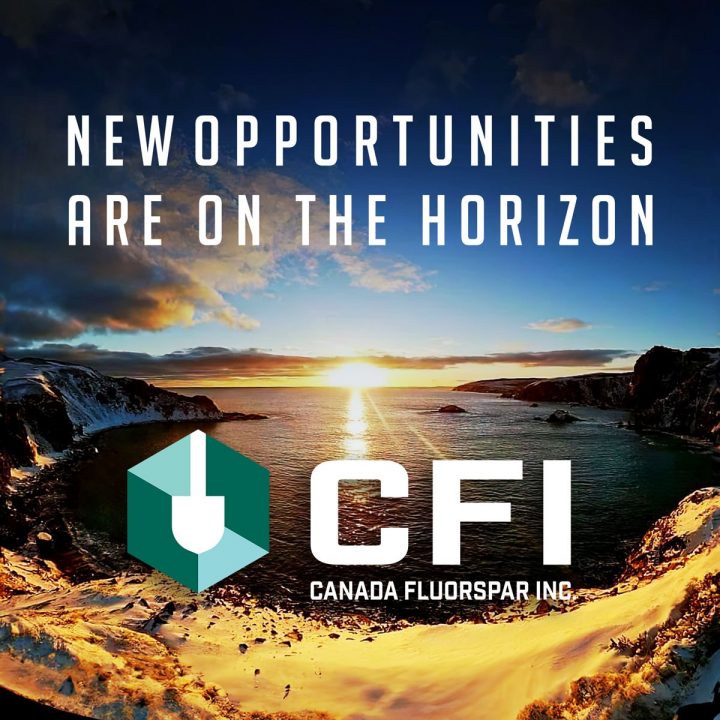 Job Opportunities
Assistant Controller
Are you a skilled finance and accounting professional? Have you achieved an appropriate accounting designation and wish to bring your career to the next level? Are you looking for a new challenge and want to add "boots on the ground" experience to your already impressive resume?
Canada Fluorspar (NL) Inc. is seeking an experienced Assistant Controller to join its mine operation in St. Lawrence, NL.
In this dynamic role within the Finance team, you will utilize your education and experience to assist the team in advancing the project through project restart and future development.
This is an exciting opportunity to join the team early and make your mark.
Responsibilities will include cash flow forecasting, budgeting preparation and analysis, administration of financial controls, financial reporting, data entry, and some banking and account reconciliations. Reporting to the Chief Financial Officer, you will be directly involved in financial statement preparation and management of the company's accounting functions including the analysis and interpretation of financial results to drive performance. You will be
a team player who demonstrates leadership while being creative, service-minded and tactical.
In this role, you will be guided by solid business instinct and expertise, impeccable ethics and sound business judgment that comes from experience. You will bring sound technical accounting and finance skills, along with the ability to deal with conflicting priorities and roadblocks and exhibit superior problem-solving skills.
Skills & Experience

 Post-secondary degree/diploma in Accounting, Finance, or commensurate

 Professional accounting designation with 5+ years of experience in financial and/or cost accounting; or an equivalent combination of education and experience

 Knowledge and experience within an operating mine and/or the resource sector are preferred

 Experience working with ERP systems (Sage 300) is considered an asset.

 Strong computer skills, including Microsoft Office Suite

 Experience supervising accounting and/or administrative staff

 Impeccable communication skills, both verbal and written

 Ability to problem solve and show resourcefulness
Must be legally eligible for work in Canada
This posting is open from September 13th and closes on September 29th, 2023. To apply, please forward resume:
RE: ASSISTANT CONTROLLER
Email: [email protected]
CFI is an equal opportunity employer. We encourage all qualified applicants to apply. We thank all applicants for their interest, however, only those considered for an interview will be contacted.
congtogellinetogelsuhujprajampomenara368mpo555hepi8asikmporumahmpo