HEALTH, SAFETY
AND ENVIRONMENT
CFI is committed to the highest standards of workplace safety, health and environmental protection. This commitment is reflected in our approach to safety, health and preservation of the environment, which is designed to ensure that our workplaces are safe and healthy. In addition, minimizing any adverse effects of our operations on the environment, including the community at large, is the underlying principle of our approach to environmental stewardship.
CFI intends to become a leader within the global fluorspar industry setting standards for excellence in mining, processing, and marketing of our products. We will maintain the highest standards with respect to health and safety, environmental protection and community awareness and benefits.
All mining comes with an inherent risk for environmental damage but we are committed to minimizing the impact by keeping abreast of current technology and will remain interactive with our workforce, residents and nearby communities. We will strive to be environmentally and socially responsible in our undertakings.
CFI is committed to stewardship of the environment in which it is privileged to operate, and will design and execute the Project in manner that will eliminate or minimize the potential adverse effect on the environment in all areas of the Project. CFI will ensure the Project activities are carried out in full compliance with the applicable environmental, health, and safety laws and regulations in addition to corporate governance and accountability.
Our goal is to eliminate workplace incident, injuries and illness by prioritizing and integrating health and safety throughout our planning, engineering, development, and operations. By accepting these responsibilities and through active participation and co-operation we will achieve our goal for a safe, healthy, and productive work environment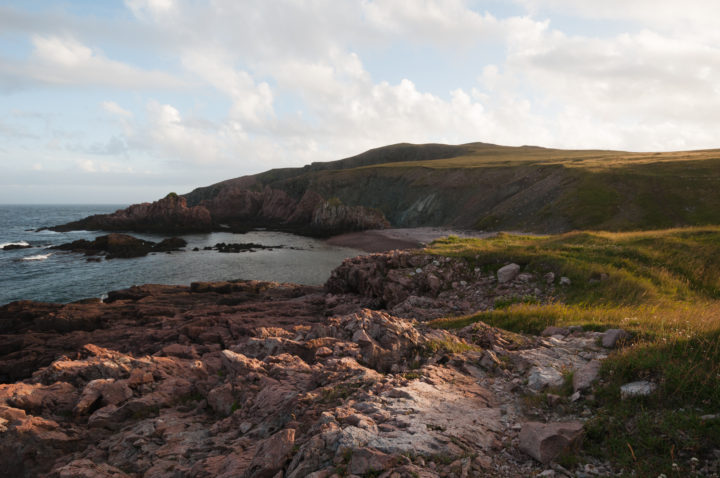 The CFI Green Team is a volunteer committee of CFI employees from various departments dedicated to introducing green initiatives to our site at Canada Fluorspar (NL) Inc.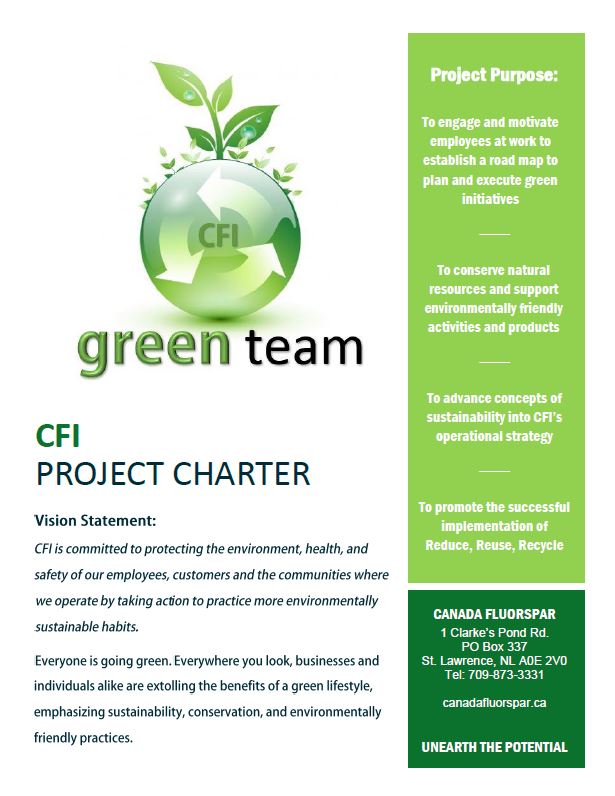 FISHERY OFFSET PLAN
A Fishery Offset Plan is being developed for the St. Lawrence Fluorspar Project to offset effects to fish and fish habitats. Based on surveys in St. Lawrence, it was determined that Salt Cove Brook could be enhanced to support recreational fisheries.
A public consultation was held October 13th to discuss these measures. Click here for an overview of the plan that was presented at the session.